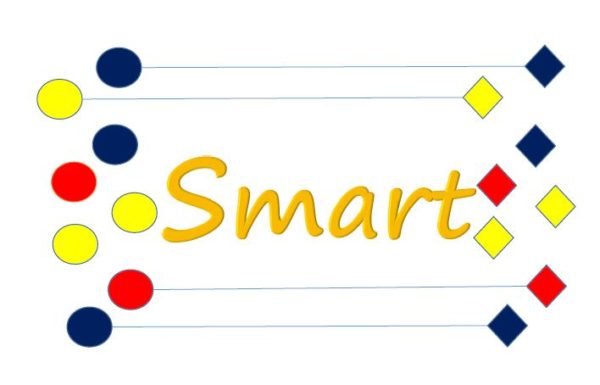 1               

The project "Skill Matching Assistance and Reporting Tool" (SMART) aims to create an innovative multimedia skill matching and skill testing tool addressed to young unemployed people and employers with the aim of "matching" job positions with suitable candidates.
The project will run for 24 months (01-04-2016 until 31-03-2018) and five partners have collaborated: Association Institutio Pro Educationem (Romania), as the coordinator; and University of Paderborn (Germany), Ingenious Knowledge (Germany), University of Dundee (UK) and YEU Cyprus (Cyprus), as partner organizations.
The main aim of the SMART project is to develop and implement a skill matching system that particularly helps young people with low qualifications or disadvantages to find employment and become self-aware of their own strengths. For this purpose, SMART will provide a web-based tool that can be used by career guides or counsellors not only to help young people win a better and more detailed understanding of themselves, but also to provide a complex matching mechanism that can bring young unemployed people and employers from all over Europe together.
The aim of SMART is to match the skills and interests of young people with job and apprenticeship profiles, making a point on not relying on qualifications. This will make possible to pay greater attention to informal skills that young people acquired outside the formal education system. Thereby, low- qualified people, early school-leavers or disadvantaged people may get the chance to highlight their strengths and abilities better than in a qualification-oriented approach.
The SMART-Tool offers young people the opportunity to create a very complex in-depth profile based on different psychometric models and tests. The assessment of the young people's skills will follow a more generic approach that will not only focus on the professional but especially on the social and self-competencies but attitudes like social responsible behaviour too.  Besides this, the assessment of young people's interests will be an essential part as well. The project consortium will make use of the BEDARF tool, a tool to explore work interests of long-term unemployed. Youths using the system are not obliged to run all tests or assessments but it will raise their chances of successful matching with every test they make. Employers can create a profile to describe the ideal applicant which then will be matched with the profiles of the youths.
For more information, please visit: http://eduproject.eu/smart/smart-project/