A testimony with the experience of one of our Mission Tradition volunteers.
"Writing an article about your experiences abroad does not always comes easy. What should one focus on? At the end of the day we all are the product of our own experiences and choosing to highlight only a few glimpses does not seem fair towards the whole experience.
In the next paragraphs I will try to offer an insight into my past months of volunteering in Cyprus, my motives, and the overall experience.
As soon as I graduated from university I knew more or less the path I wanted to follow. I had a plan, although, not perfectly structured, but at least I was well informed and aware of what I wanted to pursue in order to grow professionally and enhance my skills. However, what I was not aware of at the time of my graduation, was that all this will take place in Cyprus.
My knowledge about European Voluntary Service / European Solidarity Corps programmes goes back a few good years. I always knew that one day I would like to undergo this experience, but that day was always postponed due to other experiences and plans.
Going back to 2018, the year of my graduation, the ESC experience was still somewhere at the back of my head. The days when I would search for prospective experiences and I would often find myself wandering on the ESC platform reading through the available opportunities were often; a few times I was even in touch with some organisations, but there was always a but, holding me from taking clear action. To a personal level, I thought that I knew the direction I am heading, and the current plans did not include living abroad for a year. After all, I had lived five years overseas for my studies, I was finally enjoying some 'stability', and I wasn't sure that I want to pack again and start over somewhere new. However, stability does not equal tranquillity, and after all, isn't this what we all strive for?
When in doubt travel, were the words that I always kept on the back of my mind, and the advice I was sharing with my friends. The time was ripe to practice what I was preaching, and one sunny April morning I decided to apply for an ESC project with YEU (Youth for Exchange and Understanding) Cyprus. Their project, Mission Tradition, spoke to me on a personal level. The project's requirements and goals were something that I knew that will enable me to grow professionally and enhance my skills. The next steps came naturally and in three short weeks I was moving to Cyprus.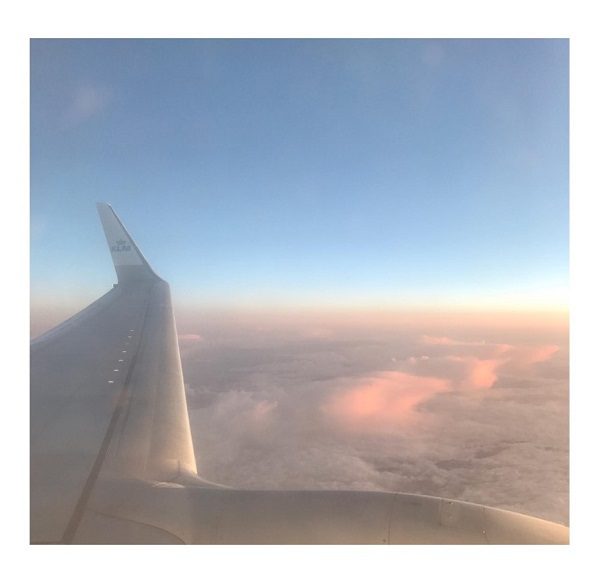 Four months later I can say that I made the right decision. Professionally, I know that this project is enabling me to achieve my goals, while I enjoy a new culture surrounded by a group of beautiful people that I can now call my friends. In only four months we had so many beautiful experiences together which in turn consolidated our bond. The connection between a group of people motivated by the same longings and with the same outlook can be truly amazing and inspiring.
Together, (there is seven of us) we are exploring the culture and traditions of Cyprus, promote them, create events and workshops, and have a great amount of laughs together.
To go a bit further with the details about my whole Cypriot experience, I sincerely can say that it is nothing as my expectations predicted. It is not better or worse, it is just different from what I was used to, and that is the beauty of it, that it takes you out of your comfort zone and shapes your outlook. While I was able to bring my own skills and knowledge here, the island also offered me many valuable experiences. Although small in size, there is always something going on here, something that one can experience and enrich their knowledge. And I am proud that our project contributes to this, that through our passion and work we are able to give something back to the society we are living in.
As for the country itself one can be sure that their days here would not be threatened by any clouds. Literally! The weather in Cyprus is sunny almost all year around, the food is delicious, and people very friendly. To some extend I can say that my experience it is an extended holiday.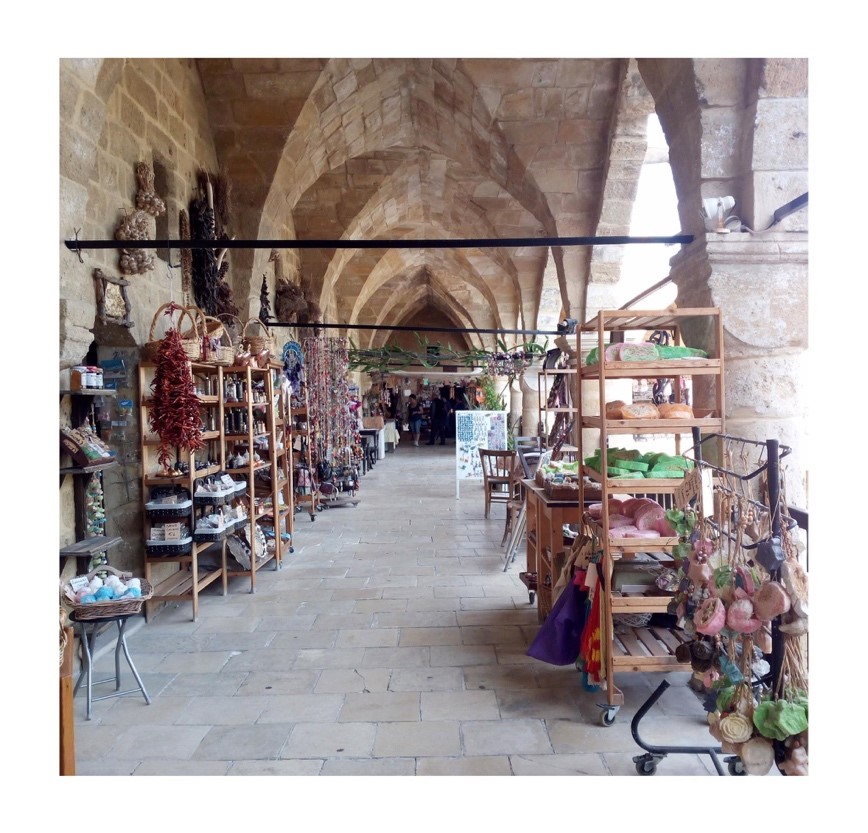 Most likely my experience it is also shared by thousands of other ESC volunteers, but it's uniqueness it is created by the efforts me and my colleagues are putting in. Not a single day I doubted my decision of engaging in this project and this is how I know I made the right one.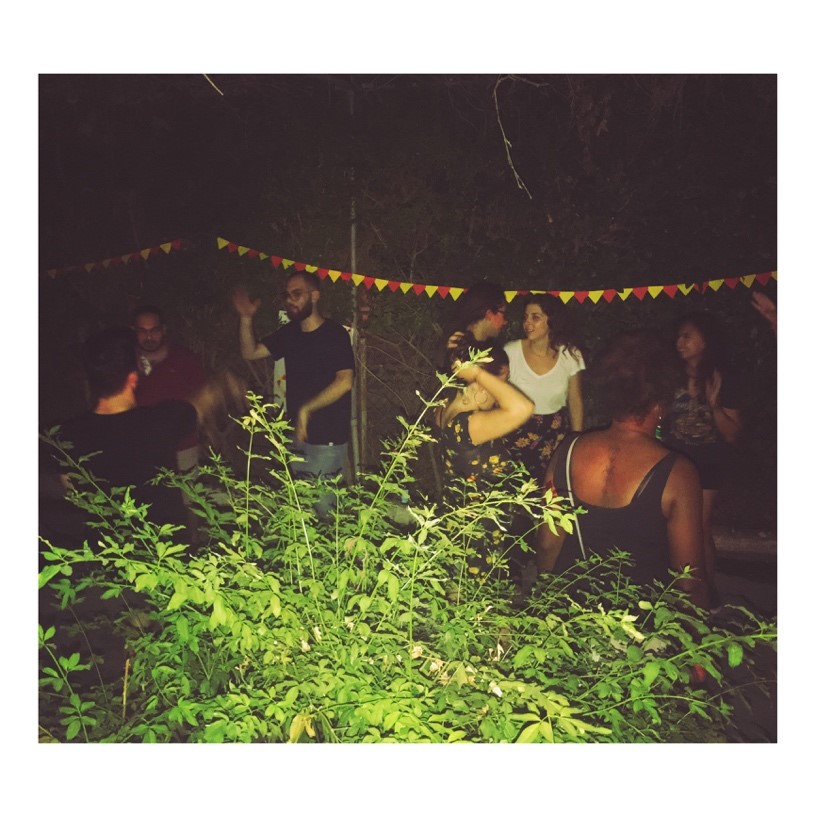 It is indeed rather difficult to sum up a whole experience in a few paragraphs, while making sure that those lines capture the essence of it. But what I have learned so far is that most of time the quintessence of them are brought forward by the people you surround yourself with. And this can only be achieved by pursuing your own passion, creativity, and interests".
My name is Gabriele and I've always been in arts, I studied theatre for years, first on a practical level in an acting school in my city, then on a theoretical level in the University in Bologna: during and after my studies i made a lot of workshops about acting and I have a couple of experiences as director and workshop leader. Passionate about photography, I know all the processes related to analogic photography (shoot, develop and print) and some skills about digital photography.
How it all started:
Despite my main interests, in Italy I was unemployed, so I decided to take the last train I could to make an experience like that: the age limit for an ESC is 30 years old and, having this age, I chose to spend one year abroad living an amazing experience!
The Project:
Since I arrived in this country, I found a very interesting environment, the issue of Cyprus is at the same time problematic and interesting, it divides a country but, at the same time, create two different environment both full of life and nice people! I found kindness and welcoming spirit from the people of the Republic of Cyprus and of the occupied area. Fortunately, I did not found difficulties to get used to the local lifestyle, I adapt myself very easily and the "sigà sigà" leitmotif fits very well in my lifestyle!
For the NGO where we work, we are running several group project about the tradition of Cyprus, we researched, made interviews, wrote articles about some traditions of the Island: we made a project about the products from roses in Agros and we are working on halloumi making and winemaking. We split tasks each other to run the group project, and we put the work together and we write articles to disseminate on the web through social media and a website.
In those months I was able to visit some areas of the Island and I enjoyed so much! Every experience here are interesting: one of the better situation where I was involved was a pre-marriage party: as I know, in the villages they use to make a week of parties every night before the marriage; the firsts one are reserved for close relatives and friends, like 100 people, and the last one, the one I attended, there was like 300 people: an amazing experience! Local food, local music, local dances and fireworks in a public street arranged for the occasion: I had a great time, it was the most local and traditional experience I had since I'm here!
Another interesting experience was volunteering at a Festival, called Xarkis, in a village called Polistipos, which means "a lot of vine plants" because they use to cover terraces and roofs with vine plants. The festival was focused on music ad performances and I met a lot of artists and musicians during my stay there.
The Outcome: 
Volunteering abroad is a great occasion to meet new people, have a great time thanks to European mobility programs. Knowing different cultures, deal with new uses and a new way of life, cooperate with people from all Europe and know people from all the word is a great occasion to verify how much a person is open-minded and grow up as an individual. It is a great occasion that I suggests to experience every young person can apply. During my stay I improved my English vocabulary, I experiencing to live for one year with unknow people and deal with all our needs, I'm learning greek (sigà sigà) and I'm having the occasion to improve my skills in the art field.