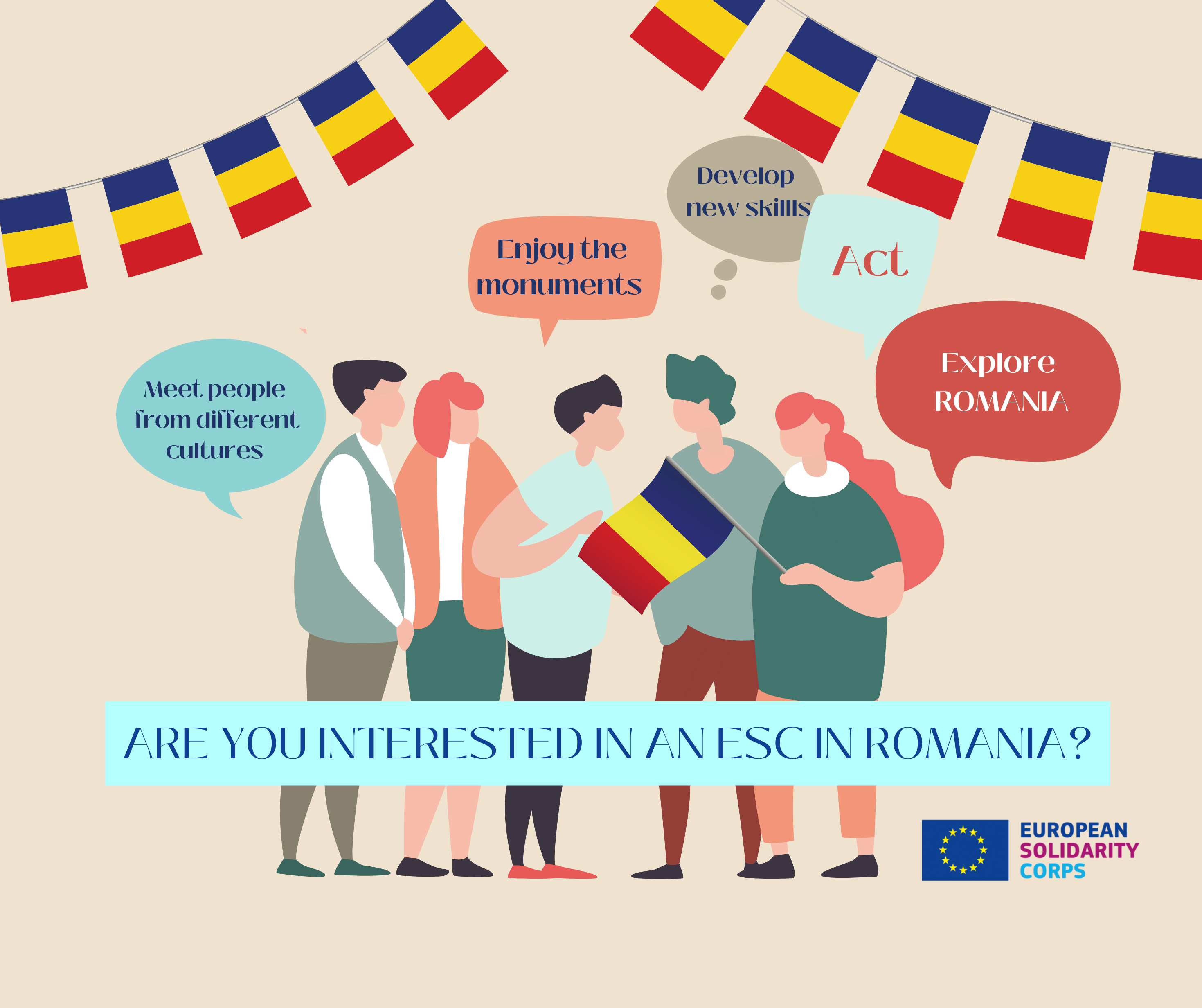 Work with the local comunity in a 10 months ESC volunteering in Transylvania, Romania.
The NGO:
Youth Association from Transylvania, is also called ATA. 12 years ago ATA had set a goal. A goal to show Europe to Transylvania, and to show Transylvania to Europe. The NGO likes to work with people, especially people from all around the world. The hobbies of the people at ATA include learning about new cultures and organizing amazing events for the local community and guests who come from various places! Until now, ATA organized youth exchanges, seminars, and training courses on many topics, from how to be a good citizen to addictions. The NGO hosted volunteers whose main tasks included herbalism, activities with young children in kindergarten, showing their culture to the locals, and so much more!
Project Activities:
This project includes various roles:
A)  NGO support person: 4 volunteers.
The NGO support person:
-supports the yearly local activities & communication.
-brings new perspectives & ideas to the local volunteers' regular activities & after that to help with communicating about these on our webpage and social media platforms.
-Increases our social media presence: the NGO always encourage creative ways of representation, thereby you will help out with
the engagement of our audience in innovative ways
-Supports the staff with international mobilities.
B) Inclusion support person: 4 volunteers.
The Inclusion support person, supports with:
-activities in 2 kindergartens & 1 primary school in the town & 2 primary schools in rural areas around the town.
– daily non-formal workshops for children & youth to teach
English, while at the same time will pass along environmental awareness & up-cycling, recycling knowledge.
–activities in 2 entities that work for the disabled: helps the staff members specialized on helping with new ideas & methods in order to develop the versatility of the workshops & with annual events / help by giving practical (gardening & cooking) skills to the disabled.
Your Characteristics:
Are you between 18 and 30 years old?
Are you motivated and interested in social inclusion, project management, education and event planning?
An EU citizen?
Previous experience or training to become a volunteer and carry on your activities is not mandatory, but previous experience in non-formal education is considered to be an advantage.
Are you flexible in working environments and open-minded?
Are you a teamworker?
Are you an intermediate English speaker?
Are you an energetic, creative open-minded, and independent youth.
Then this experience is the best opportunity for you!
Further Information:
Accommodation provided.
Food allowance and pocket money provided (approx 280 Euros).
A total package of traveling will be reimbursed based on agreement with the NGO.
Read the i

nfopack

for more info
To Apply:
Send your CV and motivation letter (in English) to office.ata@gmail.com, and by filling out this Application Form.
Deadline is by the 15th of June.