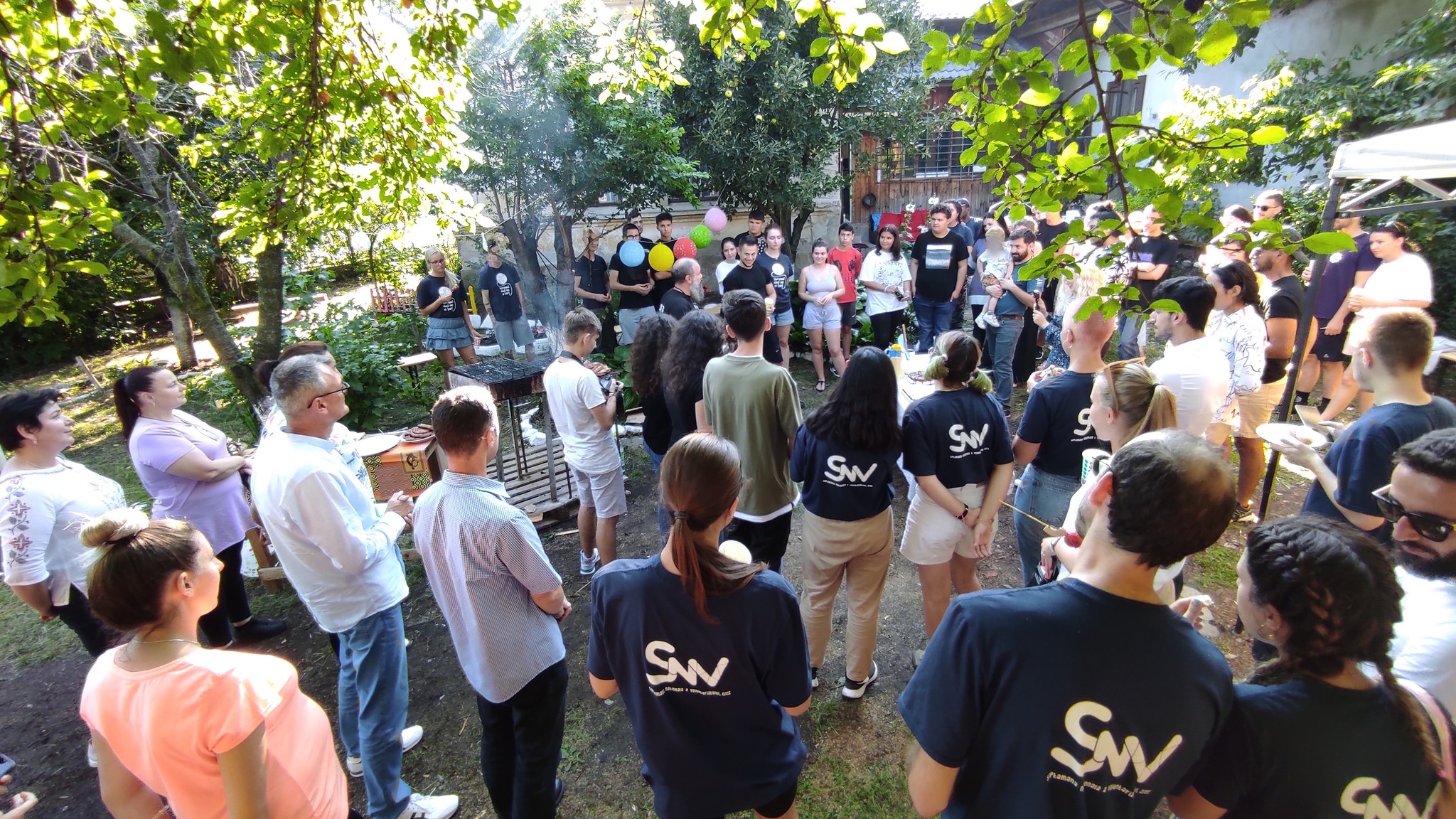 ESC Volunteering Experience in Romania
The Projects:
Project 1: Tinemobilul (15/09/2022 to 30/03/2023)
Tinemobilul – the first and the only Mobile Youth Centre in Romania – is waiting for a team of 6 volunteers to embark on a journey to bring youthwork closer to young people living in far and isolated communities, in Prahova county, Romania. It is a 11-12 months volunteering service in which 6 volunteers will get ready to bring nonformal learning and personal development opportunities to youngsters that cannot reach our youth centers due to high distances, lack of means of transport or economical obstacles. This project takes the experience with Tinemobilul one step further and builds on previous experiences in which the mobile youth center went already around in the area, brought games, competitions, workshops, cinema nights to youngsters and children that did not even dream that they could do something like this, close to their homes. After a period of training, the volunteers will plan and implement activities, by working in teams 3 people and going in the area around.
Project 2: Schroedinger's Culture(al) Dillemma (01/09/2022-31/08/2023)
Schroedinger's Culture(al) Dillemma as project aims to provide cultural content for young people to the enlarged community of Izvoarele commune. Curba de Cultură focuses on teenagers and youth development. The foreseen activities are, but not limited to: – educational activities for children and young people in the area – workshops in dance, music, shadow and sensorial theatre – organizing events and representations in the commune – trainings in cultural and event management – hikes and trips around the commune to gather materials for promoting the commune – final event in the community.
Project 3: Community Kitchen (01/09/2022 to 31/08/2023)
Community Kitchen as project aims to bring together the community around everything related to food, promoting and preserving the local culinary heritage as well as introducing international food culture to out community. Curba de Cultură focuses on teenagers and youth development. The foreseen activities are, but not limited to: – organizing community events, documenting local recipes and putting together a cookbook, developing a local brand and supporting locals in branding, composting and organic gardening workshops and other workshops related to sustainable eating and lifestyle habits.
Your Characteristics:
Are you between 18 and 30 years old?
Are you motivated and interested in volunteering and social challenges?
An EU citizen?
Previous experience or training to become a volunteer and carry on your activities in one of the previous projects is not mandatory, but previous experience in non-formal education is considered to be an advantage.
Are you flexible in working environments and open-minded?
Do you like working with children and people with fewer opportunities?
Do you want to spend a year in a village making a change?
Then this experience is the best opportunity for you !
Further Information:
All the projects have a duration up to a year (10-12 months).
Accommodation provided.
Food allowance and pocket money provided (240 euro per month aprx.).
Reimbursement of traveling costs up to 275 euros based on dinstance.
To Apply: 
Send your CV and a motivation letter (in English) to sorin@curbadecultura.ro, or contact us at evs@yeu-cyprus.org.