1000 Layers | Youth for Creative Identities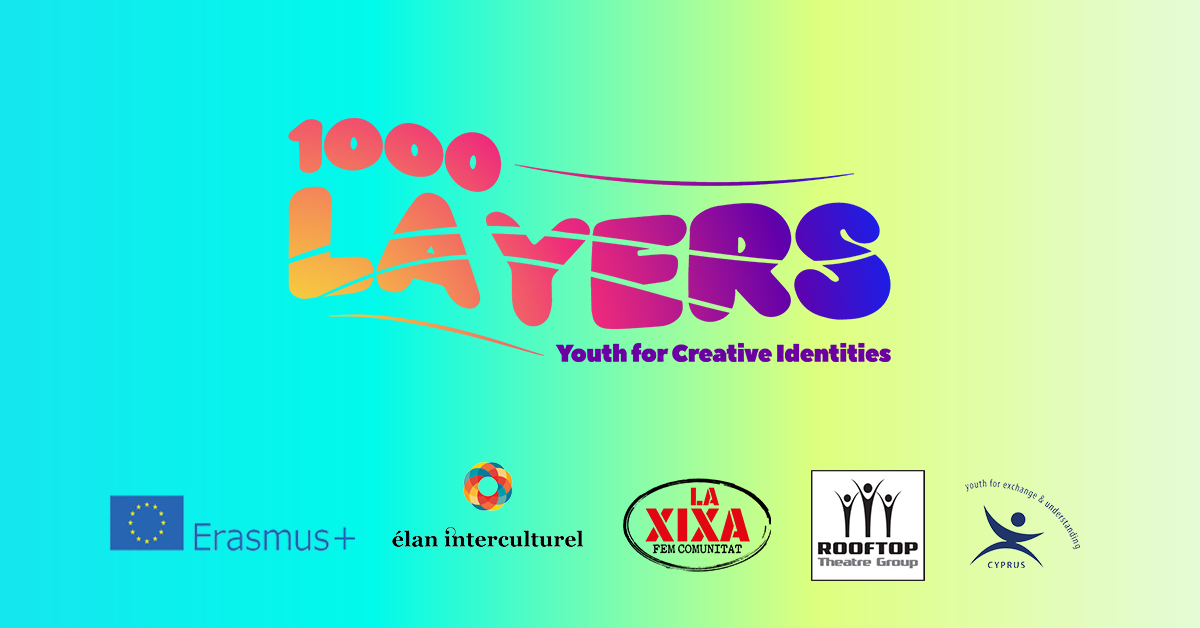 1000 Layers is an Erasmus+ strategic partnership involving 5 organizations in 4 countries: DW-RS (NL), Elan Interculturel (FR), YEU Cyprus (CY), Rooftop Theatre (CY) and La Xixa Teatre as project coordinator (SP).


Promote social inclusion, diversity and non-discrimination among young people through the Creative Identities Method (CIM)
Engage, connect and empower young people using the CIM in order to:
• Enhance critical thinking and media literacy among young
• Promote intercultural dialogue
• Fight against radicalization and violence among youth by providing alternatives to identity constructions based on single-story and victimhood narratives.
Contribute to quality and innovation in youth work by:
• creating participant-centred tools for youth workers based on the CIM
• supporting youth workers in developing and sharing effective methods to work with identity related complexities and conflicts, tackle racism and better reach marginalized young people.